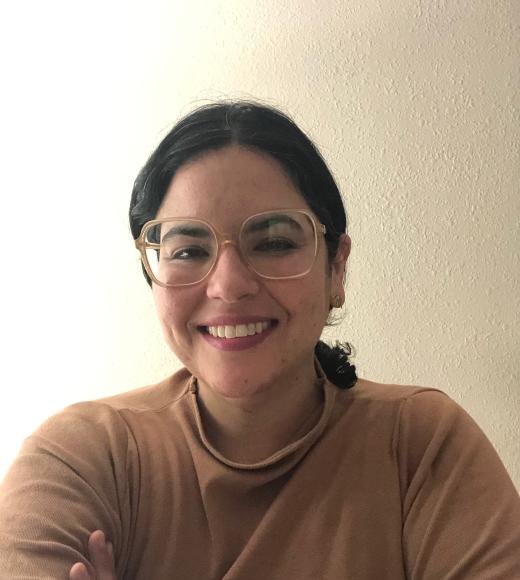 Position Title

Vice Chair of GSW

Associate Professor of Gender, Sexuality and Women's Studies

Faculty Advisor for Sexuality Studies
Bio
Rana M. Jaleel is an Associate Professor of Gender, Sexuality, and Women's Studies and Asian American Studies at the University of California, Davis.  She holds a PhD in American Studies from New York University, a JD from the Yale Law School, and an MFA in Poetry from the University of Michigan, Ann Arbor. From 2013 –2015, Dr. Jaleel was the Center for Reproductive Rights Fellow at Columbia Law School.  At UC Davis, Dr. Jaleel is a 2022-2025 Chancellor's Fellow and a 2021-2024 College of Arts & Sciences Dean's Faculty Fellow. She is the Chair of the Cultural Studies Graduate Group, and Faculty Advisor for the Sexuality Studies Minor. Dr. Jaleel also runs the Creative Methodologies Cluster, a mixed genre writing workshop modeled on the creative intelligences, traditions, and activisms of women/queer/trans of color and transnational feminisms.  
Dr. Jaleel's work examines the politics of evidence: how concepts like labor, sex/gender, race, reproduction, and property are sustained or transformed through the recognition, narration, and redress of harm. Her first book, The Work of Rape received a 2021 Duke University Press Scholars of Color First Book Award and was co-winner of the 2022 Gloria E. Anzaldúa Prize from the National Women's Studies Association. The Work of Rape thinks about how naming sexual violence as rape, torture, war crimes, genocide, or other categories does differential work by generating hierarchies of value for both state and activist projects. It does so by engaging transnational gender and sexuality studies at the intersections of law and legal theory; international human rights; and critical queer /trans and ethnic studies.   
Dr. Jaleel is co-editor, with Genevieve Clutario, of the Amerasia Journal special issue, "Rethinking Gendered Citizenship: Intimacy, Sovereignty, and Empire."  She is also co-editor with Evren Savci of the forthcoming South Atlantic Quarterly issue, "Transnational Queer Materialism." Other academic work has been published in places like Critical Ethnic Studies, Cultural Studies, Social Text: Periscope, and The Brooklyn Law Review. Dr. Jaleel is part of the Critical Ethnic Studies journal's Editorial Collective. A longtime member of the American Association of University Professors, she presently serves on the Committee on Academic Freedom and Tenure.